Importation of Soil
Regulations regarding importation of soil into Guam are included in the Guam Administrative Rules and Regulations in Title 9 – Animal Regulations; Division 1 – Care and Conservation of Animals; Chapter 3 – Animal Control. This chapter can be downloaded as a PDF document from here.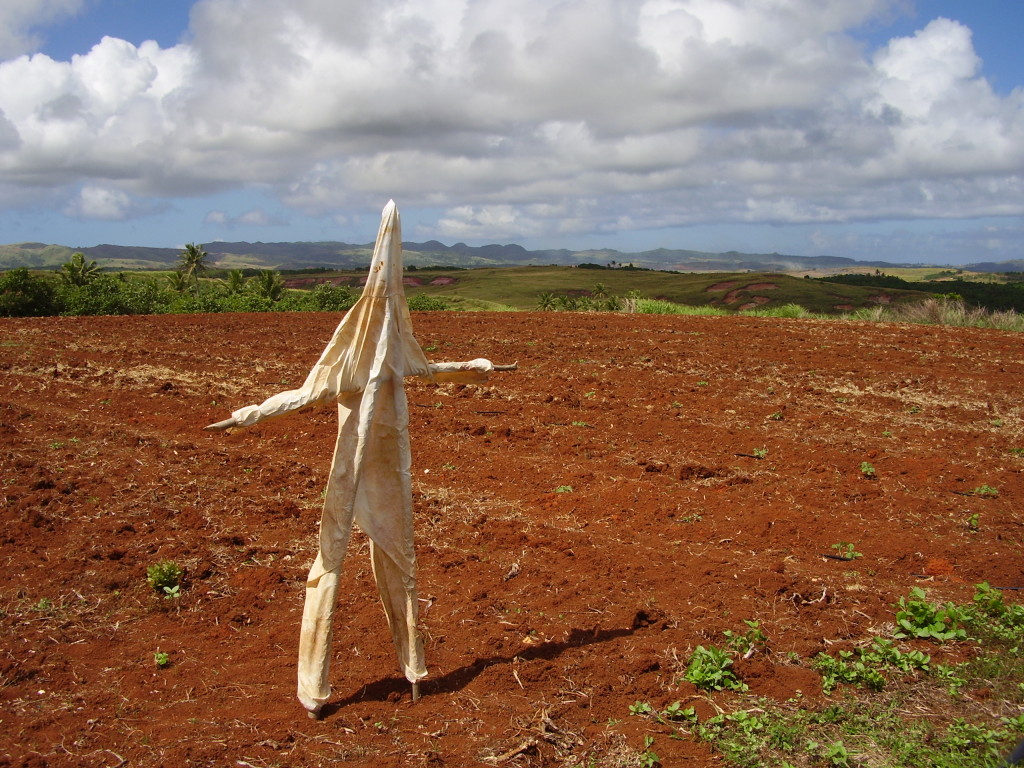 Relevant legal definitions are on page 54:
(17) Soil means that part of the upper layer of earth in which plants can
grow; this material may or may not contain organic matter and includes
such planting media as deteriorated peat, except clean coral, sand, pottery
and industrial clay, volcanic cinders and other similar soil-free material.
(18) Import means shipment into the Territory from any point outside of
the Territory.
The regulation is on page 59:
§ 3304. Soils, Snakes, Injurious Insects, Etc.
Importation Prohibited. All persons are prohibited from receiving for
transportation, bringing, or causing to be brought to the Territory, for the
purpose of debarkation or entry there into, any of the following named
articles:
(1) Soil, provided that limited quantities of soil may be imported
into the Territory for experimental or other scientific purposes, under
permit with conditions prescribed by the department.